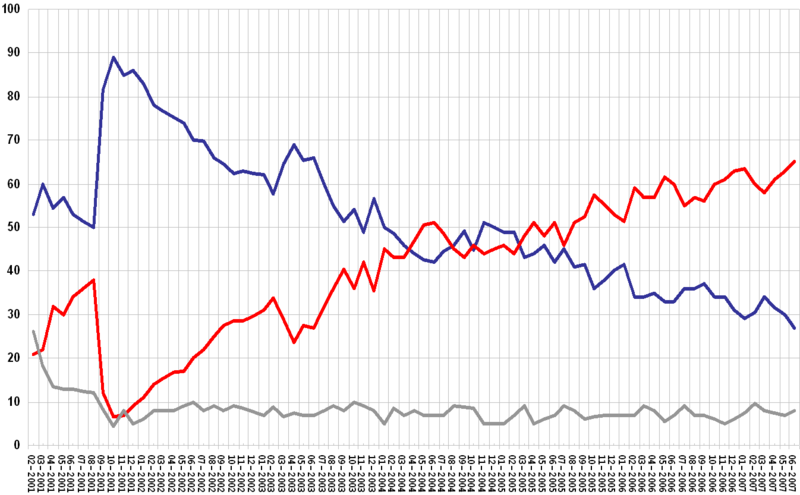 Getting tired of the rhetoric yet?
Who is asleep at the wheel? Who voted for President Bush, and why? Did we just buy the spin; or were we actually deceived. Is there a difference? No. Why the low job approval rating? Is it because he's doing a tough job that no one likes; or is he doing something wrong? These are not just questions for the White House, these are questions for America.
President Bush's Job Approval RatingThink back, just before the 2004 election; remember… we had a string of terrorist threat 'heightened' alerts from 'unspecified' sources.
These threats probably happen all the time, so why did the Bush administration decide to let the American people in on 'those' alerts just prior to the presidential election?
Why have we not heard many 'heightened' alerts since? Will we be getting more 'unspecified' threat alerts before the next presidential election?
Let's take a look at some of the highlights of the Bush White House during their watch:
Who is "Asleep at the Wheel"?
President Bush, or is it us? The best answer is likely both.  We allowed governance and election campaigns to degrade, into pandering spitting matches, and baby-kissing festivals; and elected office, into an orgy of political favors and cronyism.
President Bush is doing the job he believes should be done. He seems to be thinking short term in the constraints of political expedience and party politics to retain power and possibly secure the respect of those special interests that he will be working with after he leaves office.
We should question his reasoning and motives. To do so, we must be aware of those motives. Beware; they are well masked behind the rhetoric.
It's really more of a wake up call for democracy in our republic. Americans must ask themselves how, and why, did we allow it to go this far?
America's political slumber did not happen overnight, which is why it is hard to identify exactly what happened. Like frogs in a pot we got used to the warm water and probably are saying to ourselves, it's nice, why get out now?
In reality, this is the perfect time to question. If we wait till it gets too hot, it actually might be too late?
Think, discuss, and take action to increase choice and reduce special interest influence in governance. We need to stop saying we can't fix it, and get down to the job of fixing it; because the reality is, if we don't… we all lose the election.
Something to think about.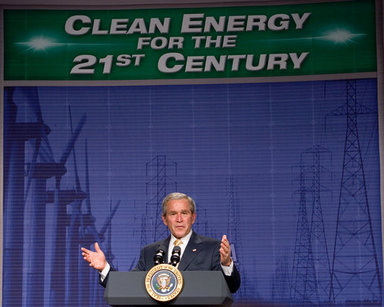 Successful spin is the ability to portray an image on the surface, to achieve an agenda that is contrary to the motives behind the image portrayed.
Unite America with The Centrist Party
Enough is enough. We must unite to reclaim our government. Join the Centrist Party. Work together to heal our nation and return balance in governance and common sense for the nation and the people.
The Centrist News
Check out Centrist News & Perspectives for centrist media intelligence: